The bald eagle has been an emblem of the US since 1782, representing freedom and independence on several American coins, on the Great Seal and on many state coat of arms. These American Eagle pride checks feature four amazing images of the proud eagle with the American flag waving in the background. While one of the images also features the Constitution, another features majestic mountains as well. They're available in single or duplicate check formats.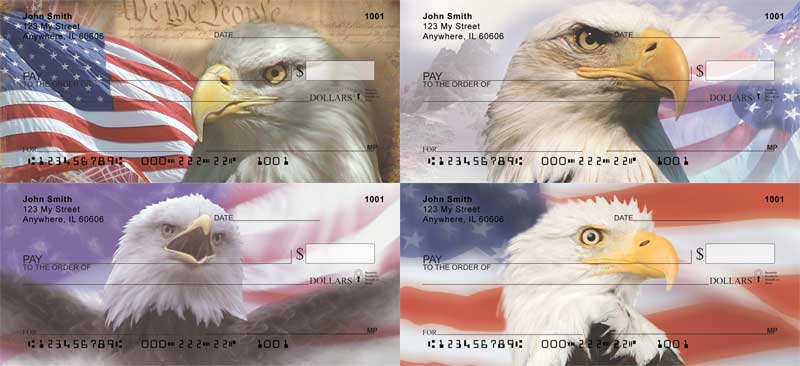 Matching Eagle Address Labels
The American Eagle Pride address labels feature the same four images as the checks. Beautiful!