We love personalized bank checks and our favorites always feature, you guessed it, furry, feathered, or finned friends.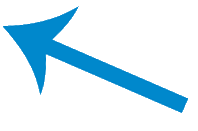 There are a lot of designs out there that capture the nature of the various pets and animals they portray and our mission is to find and list them all.
Category Navigation
Browse through the checks using this category navigation list on the left.
View All
Or VIEW ALL – which is a page featuring everything we've ever found, including checks that aren't available anymore (out of print).
Popular Pet Checks & Recent Finds
And here's a list of several of the most popular pet check categories, along with links to our latest finds in each category:
Animal Causes Checks
Animal Print Checks
Barn Animals Checks
Bird Checks
Cartoon Animal Checks
Cat Checks
Disney Animal Checks
Dog Checks
Dolphin Checks
Ferret Checks
Fish Checks
Frog Checks
Hello Kitty Checks
Horse Checks
Kitten Checks
Otter Checks
Owl Checks
Penguin Checks
Puppy Checks