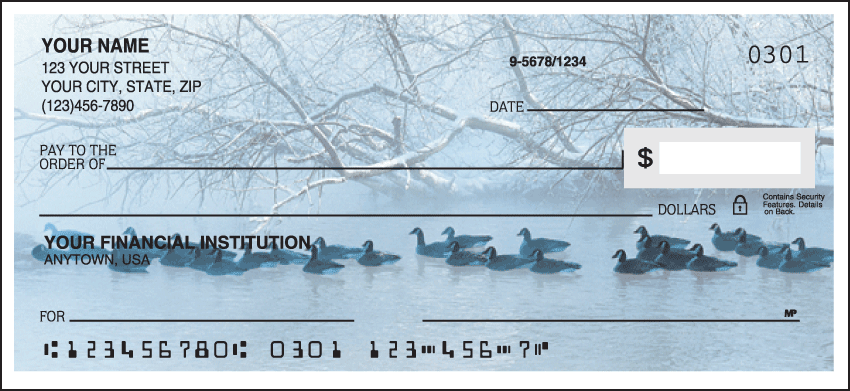 This check series is unique in that it offers 8 rotating photographic designs instead of the usual 4. Each and every check captures the exciting personalities of diverse wildlife in their natural habitats. From a gaggle of geese to a stunning buck, a cunning fox to a majestic moose, each and every check features an image worth framing. This design is available in single and duplicate check formats.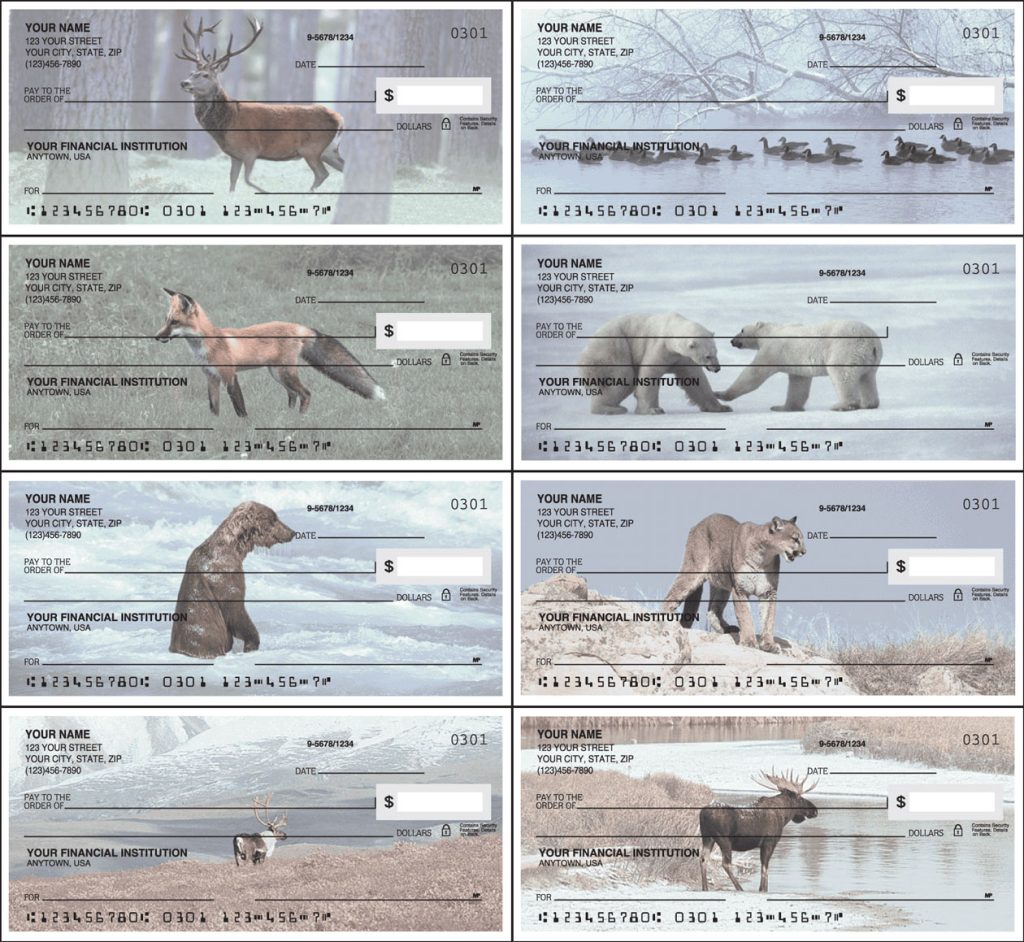 Matching American Wildlife Address Labels

Self-adhesive American Wildlife Return Labels come conveniently bound in books, just like your checkbook. Labels are sold in sets of 200 and offer up to 4 lines of personalization.
Matching American Wildlife Moose Checkbook Cover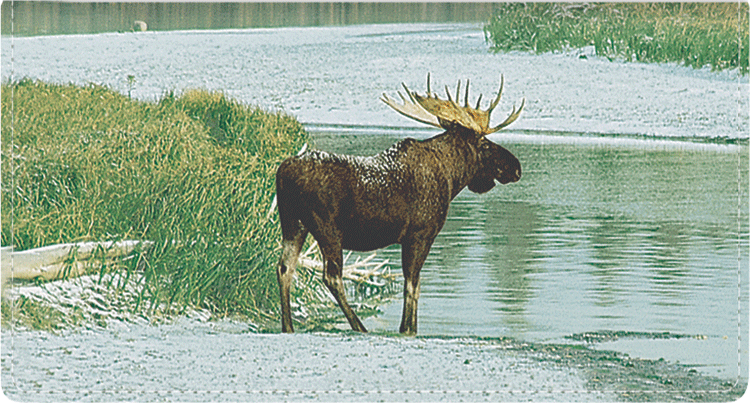 The matching fabric checkbook cover features the majestic moose in its natural habitat!