This check series is no longer available!
This four-design check series features Marie, from The Aristocats Disney movie. She's sure to steal your heart with different poses touting Drama Kitty, Simply Irresistible, Lil Sweetie, and Miss Meow.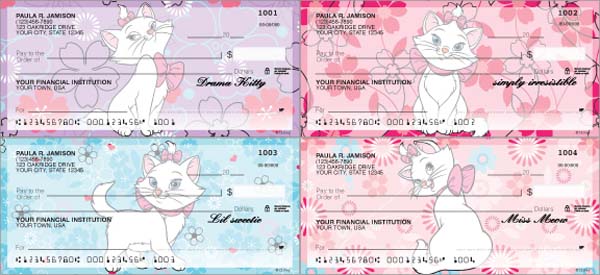 © Disney
There are still debit wallets and a checkbook cover available here!