This check series is no longer available!
Show your support for Audubon in its conservation efforts by proudly using this colorful check series featuring winged creatures sitting poised in their native surroundings throughout the United States. Four different check designs feature a cardinal, a finch, a blue bird, and a woodpecker.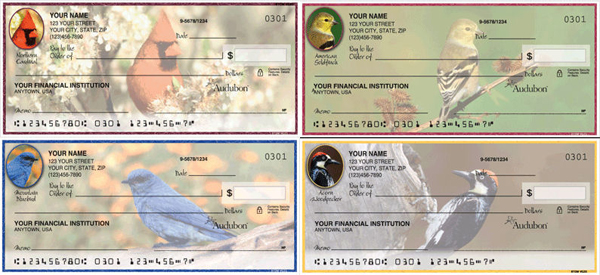 Check out these audubon bird checks instead!For more than a century, Audubon has built a legacy of conservation success by mobilizing the strength of its network of members, Chapters, Audubon Centers, state offices and dedicated professional staff to connect people with nature and the power to protect it. For more information about the National Audubon Society's commitment to birds, visit birds.audubon.org.