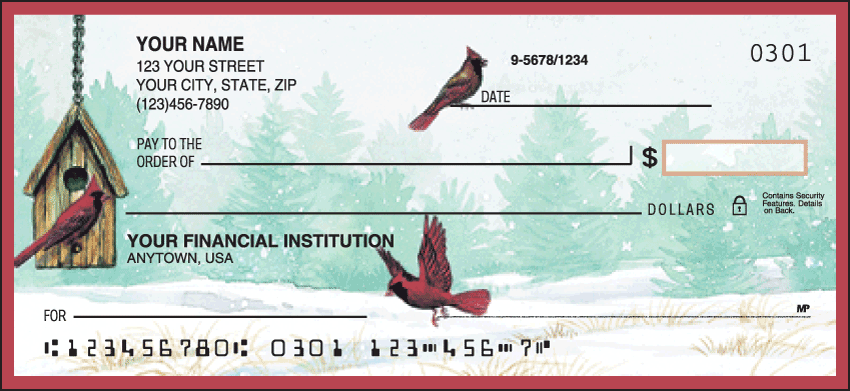 This four check series features a check for every bird-watching season. Winter Cardinals, Fall Finches, Spring Robins, and Summer Blue Birds fill the beautiful scenes with backyard feeder-filler favorites. Each design contains a birdhouse handing down from the top right beside your personal details while birds soar and perch across the check design.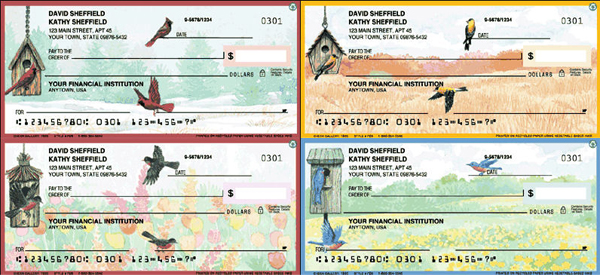 Winter Cardinals – Fall Finches – Spring Robins – Summer Blue Birds
Matching Backyard Birds Address Labels

The address labels feature the same cardinals, robins, goldfinches, and blue birds covering all four seasons of the year. Bound in books and sold in sets of 200, they offer up to four lines of personalization space.