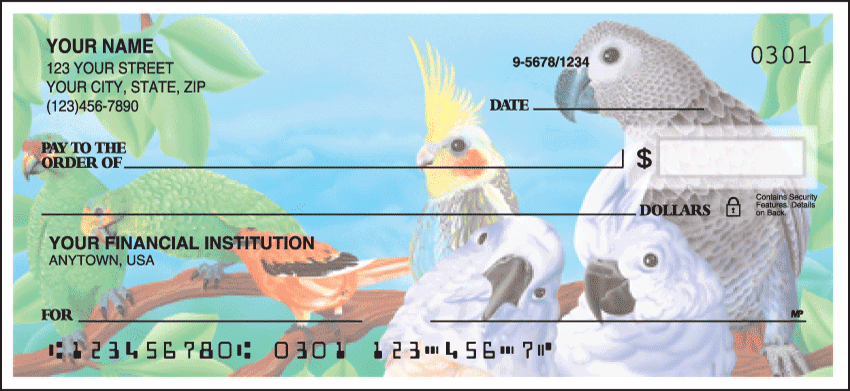 Colorful birds perched above their lush landscapes. From parakeets to parrots, and cockatiels to cockatoos, these creatures bring incomparable, tropical beauty and personality to each and every check. A series of four artwork designs feature these gorgeous and colorful feathered friends: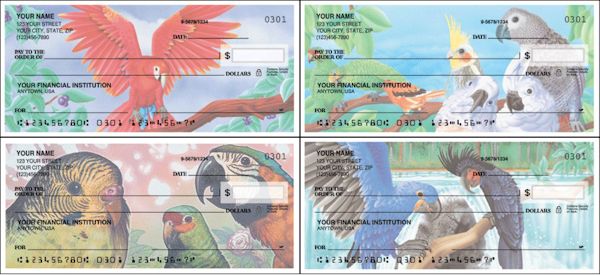 Matching Address Labels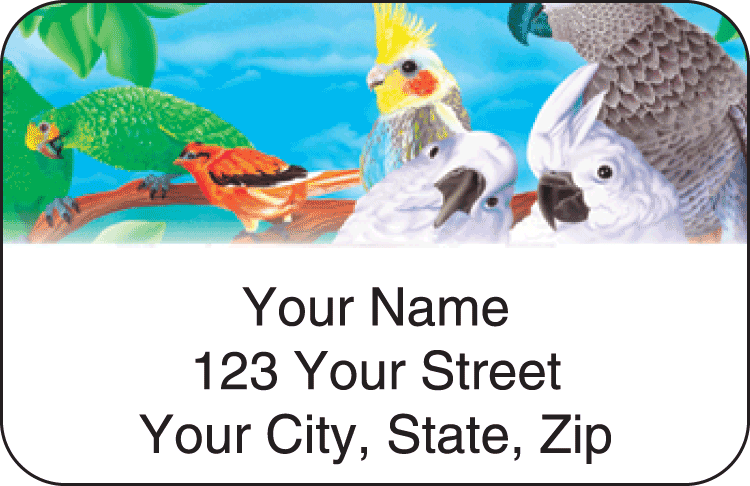 Birds of Paradise Address Labels make quick work of addressing mail and offer a great way to personalize your items. No matter how you use them, you'll love these conveniently bound address labels. Actual label size: 1-3/4 x 1-1/8 inches with up to three lines of personalization.