Who doesn't love Garfield? The tabby cat who can't get enough lasagna brings some of his favorite one-liners to this personal check series honoring the 80's Garfield character. Four different designs from cartoonist, Jim Davis, bring classic Garfield to life on pastel backgrounds.
UPDATE: Unfortunately this check series is no longer being offered!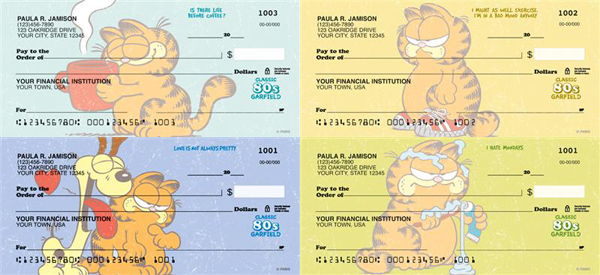 We haven't been able to find any Garfield checks up for grabs online, but we're always looking.