Saddle up and have a little wild West fun with each check you write. Ride the range of beautiful scenes featuring cowboys and horses. This series is available in one-part and duplicate check formats (also comes in side tear format).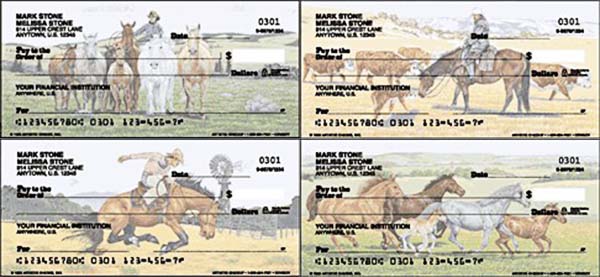 Matching Cowboy Address Labels

Cowboy conveniently bound in books, just like your checkbook, so you can have them on hand whenever you need them. Actual label size is 2 5/8″ x 5/8″, with up to 4 lines for your personal information.
Cowboy Leather Wallet

Quality-crafted Cowboy Leather Checkbook Cover is the perfect complement to your Artistic check order. The inside pockets provide room for your ID credit cards receipts and more.