Have some fun with this funky frog check design. Each of the four different designs is sure to spark a giggle. There's floating Funky Froggy with his rubber ducky, Funky Frogger the Country Croaker, Funky Frogger the frequent frivolous hopper shopper, and Funky Froggy frying in the bright beach sunlight- lets hope he uses his bullfrog brand sunblock. Funky Frogs Personal Checks are available in single and duplicate check format.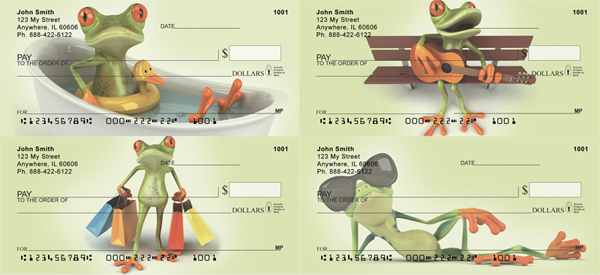 Matching Funky Frog Address Labels
The same four funky frog designs on address labels!