A warm, fuzzy collection of adorable baby pandas, seals, polar bears and tigers.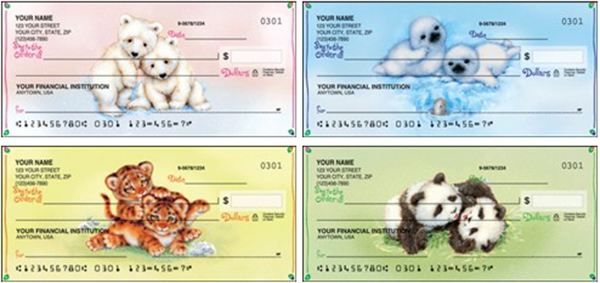 Matching Furry Friends Address Labels

Self-adhesive Furry Friends Address Labels are conveniently bound in books, just like your checkbook, so you can have them on hand whenever you need them. Actual label size is 2 5/8″ x 5/8″, with up to 4 lines for your personal information.
Matching Furry Friends Checkbook Cover

Quality-crafted Furry Friends Leather Checkbook Cover is the perfect complement to your Artistic check order. The inside pockets provide room for your ID credit cards receipts and more.