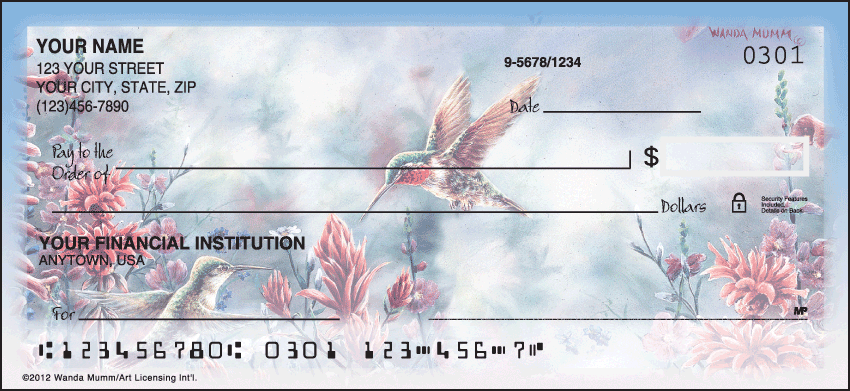 Escape to artist Wanda Mumm's tranquil world every time you write a check (available in single and duplicate format featuring the following four scenes):
Matching Hummingbird Checkbook Cover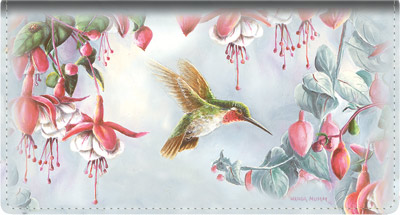 A perfect match to the hummingbird checks, this leather checkbook cover will accommodate your new checks with pockets for your check register, ID, photos, and more. Artwork on the checkbook cover is also from the magical world of Wanda Mumm.
Matching Hummingbird Address Labels

---
The fine art of Wanda Mumm includes wildlife, landscapes, and domestic animals. To see her artwork and read about her passion for teaching, visit www.WandaMumm.com.