You can help bring awareness to the importance of your local animal shelter and their efforts to help find good homes for helpless animals. These "Support Your Local Animal Shelter" checks and accessories do not generate royalties for a specific shelter.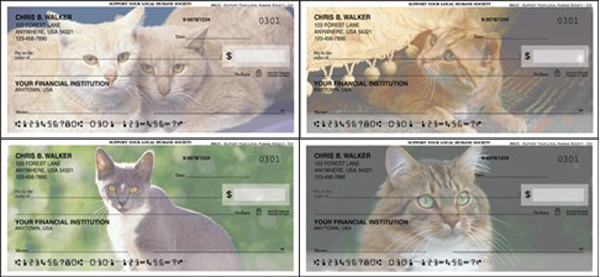 UPDATE: Unfortunately this check series is no longer being offered!
Message!Products has joined the Checks Unlimited family. Checks Unlimited is a great source for spreading awareness with cause-based check designs, as well as other socially conscious, fun and meaningful designs. While this particular check series is no longer being printed, we recommend their other Charitable Checks!