This check series is no longer available from Checks Superstore.
Proudly show your love for Maine Coon felines in this cat lover's personal check series.
Each of the four scenes features stunning cats.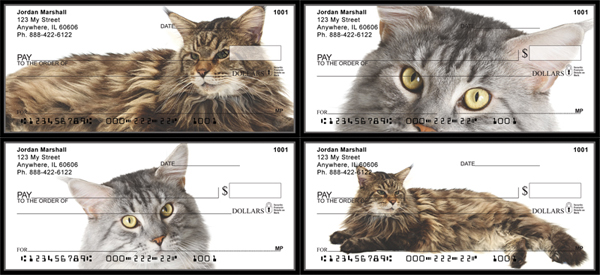 There are lots of other cat checks, and we're on the lookout for any Maine Coon cat checks, too!