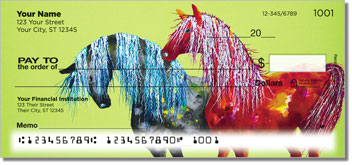 For pony lovers only! Straight from the studio of fun animal artist Clara Nilles, the colorful ponies on this check series feature the artist's painted ponies on pistachio and the group of five on cinnamon red. The images have a neon, posterized look that is classic Clara Nilles.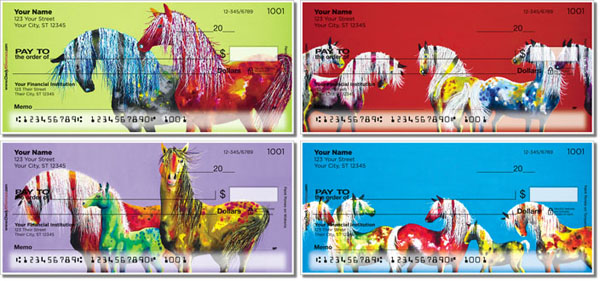 Matching Nilles Pony Checkbook Cover & Address Labels
The matching checkbook cover features the same Painted Ponies on Pistachio from the check series, a pair of brightly spotted ponies rendered in vibrant red and blue contrasted against a light green background. The matching, self-adhesive address labels come in sheets of 10 and feature the same four vibrant painted pony designs from the check series atop your personal information.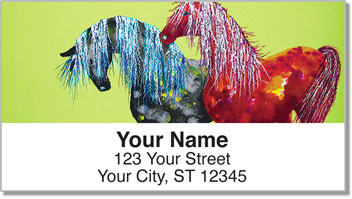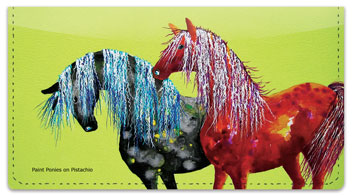 ---
Artist Clara Nilles left her corporate finance career to follow her artistic dreams full time. Painting mostly in acrylic, here brilliant colors capture the nature of the animal kingdom in a bight and charmingly creative way. Her colorful, fun, animal artwork adds a splash of color to animal lovers lives. Learn more about her and her colorful animal menagerie of artwork at her website and on her blog.