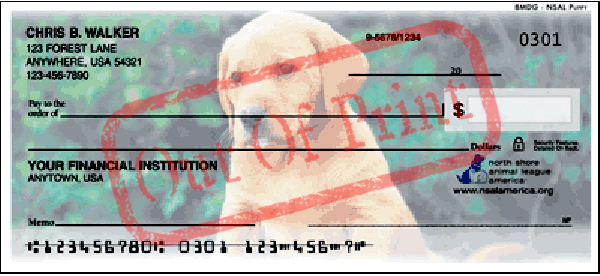 This single-image check series is no longer available.
Other checks worth considering:
Note: The North Shore Animal League America is the world's largest no-kill animal rescue and adoption organization. Founded in 1944, NSAL America saves homeless dogs, cats, puppies, and kittens, helping to find them new homes with loving families. They rescue animals from overcrowded shelters, unwanted litters, and from owners no longer able to care for them. They also support low-cost spaying.
For more information about the North Shore Animal League, visit AnimalLeague.org.