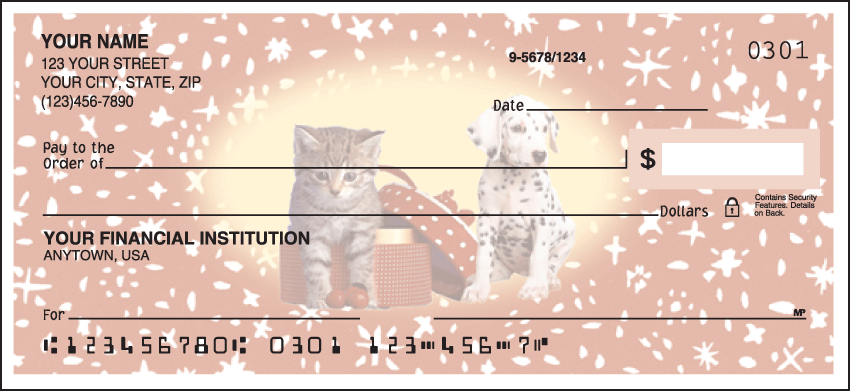 Dogs and cats share center stage with these vignette effect checks. Four different designs in four different colors include a Cocker Spaniel and kitten, two fluffy white cats, a tiger kitty and Dalmatian puppy, and 3 little golden puppies. Add a bit of whimsy every time you pay your bills with these adorable dogs and cats.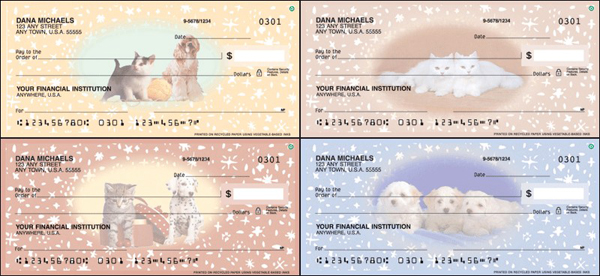 Matching Address Labels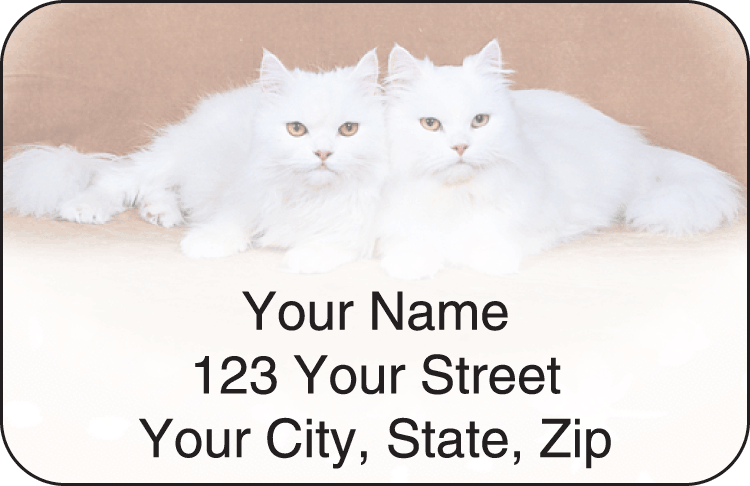 Pet Pals Address Labels make quick work of addressing mail and offer a great way to personalize things (like books, sheet music, the bottom of a dish you've brought to pot luck supper, or anything else you want to ensure gets returned to you). No matter how you use them, you'll love these conveniently bound address labels. Actual label size: 1-3/4 x 1-1/8 inches with up to three lines of personalization.