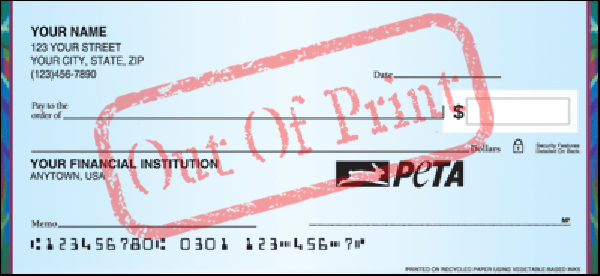 This single-image check series is no longer available from Message Products.
You might want to consider these other Peta Checks instead:
PETA's mission is to promote a cruelty-free world. Your support will help stop animal testing, put an end to the senseless deaths of fur-bearing animals, and expose the meat and dairy industries' cruel and violent treatment of animals.
For more information about the People for the Ethical Treatment for Animals, visit PETA.org.