Cute little piggies make this personal check series fun. From oinking faces to a farrow of piglets, realistic photo designs feature 4 scenes from farm life.
From pink pigs to black and white swine, cute little pigs squeal off the page with these candid, photographic shots. You'll be rolling around in the fun with these piglet packing personal checks: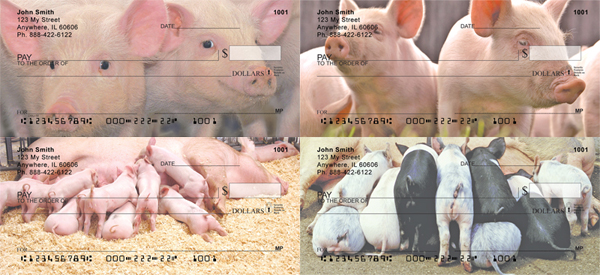 Matching Pigs Address Labels
Farm life at it's best with these cute little pink piggies featured on address labels. Everyone will squeal with delight when they receive your letter with your piglet return address label.