This check series is no longer available from Checks Superstore.
Ragdolls are known for their laid-back, sweet, relaxed good nature – hence the name, rag doll. One of the most beautiful of cat breeds, their soft silky fur and baby blue eyes tend to melt hearts. Pictured here in white, they come in a variety of colors and patterns but their body's are always lighter than the tips of their ears, faces, feet and tails.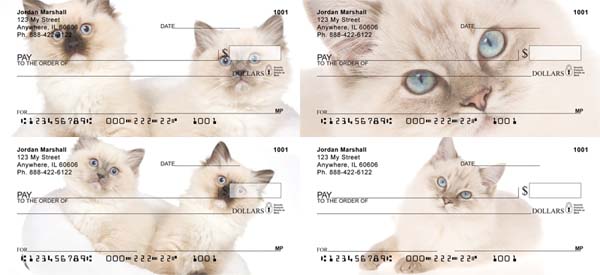 There are lots of other cat checks, and we're on the lookout for any Ragdoll cat checks, too!