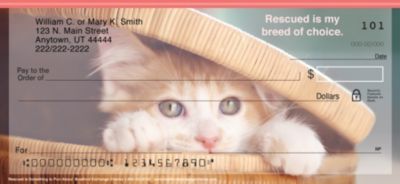 There's nothing better than giving a cat in need a loving home. Celebrate Rescued Cats with this check series featuring four adorable portraits of rescued cats along with a printed heartwarming sentiment about rescues.
Best of all, a portion of the proceeds from your order will be donated to a national no-kill animal shelter.
Check sentiments include:
Rescued is my breed of choice
I saved my best friend
Everyone deserves a second chance
You have left paw prints on my heart.
You'll find these cat checks are just as practical as they are purr-fect. Brought to you exclusively by Bradford Exchange Checks, they're expertly re-created with premium-quality check printing.
Matching Rescued Cats Checkbook Cover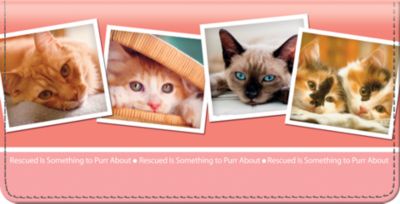 Rescued is Something to Purr About Checkbook Cover…
Cat Lovers Checkbook Cover is Purr-fectly Adorable – A rescued cat is a happy cat! Show… [More]