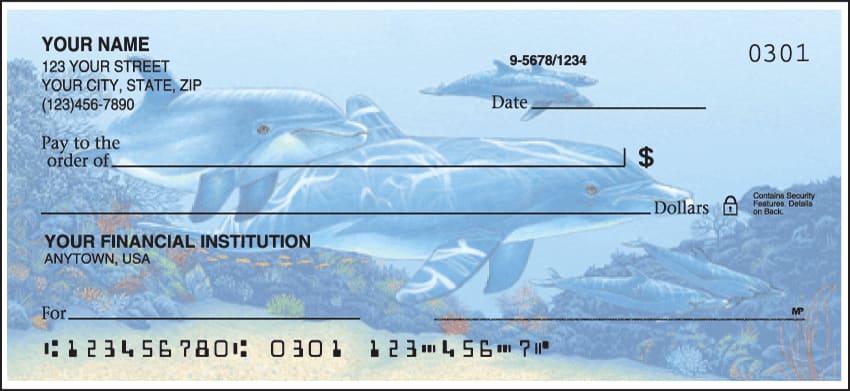 Sea lions, and dolphins, and whales, oh my! A killer whale (orca), a humpback whale, dolphins and sea lions depict life under the sea in serene shades of blue. These beautifully illustrated checks turn your checkbook into an ocean aquarium. Checks are available in one-part and duplicate check formats.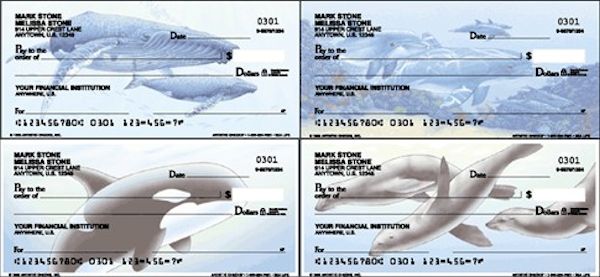 Matching Sea Life Address Labels

Self-adhesive Sea Life Address Labels are conveniently bound in books, just like your checkbook, so you can have them on hand whenever you need them. Actual label size is 2 5/8″ x 5/8″, with up to 4 lines for your personal information.