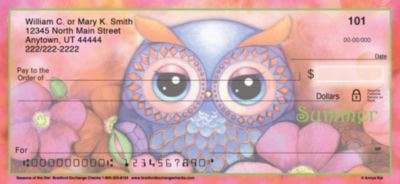 These artistic owl checks are a hoot all year round. Winter, summer, spring, and fall, these colorful critters come from the whimsical artist and illustrator from California, Annya Kai. With her signature aesthetic showcased in this check series, and on several coordinating items, the four distinct designs feature large-eyed owls in creative splendor.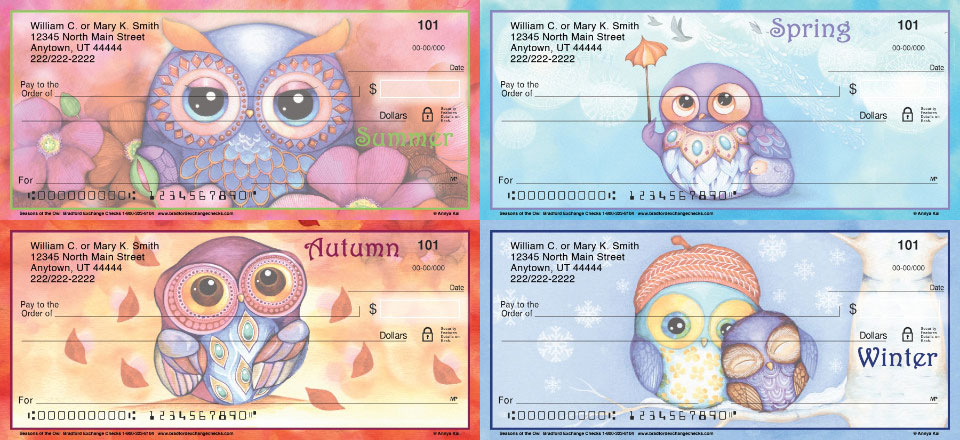 Snuggle up with a buddy to keep warm during a winter snowfall, frolic in the rain with an umbrella during a spring shower, lay back in the blossoming summer flowers, or enjoy the falling leaves of autumn with these absolutely adorable owls!
Matching Owl Checkbook Cover
Matching Owl Wallet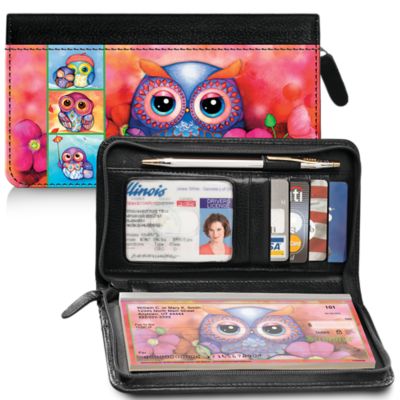 Matching Owl Address Labels

---
Annya Kai is a freelance artist/illustrator from Russia who was classically trained at the Moscow Academy of Fine Arts. Focusing primarily on contemporary painting and design, and inspired by nature and wildlife, she has been creating unique visions in vibrant colors that can be found in homes and private collections all over the US, Europe, Australia, and Asia. Learn more about Annya and her artwork at Studio6 or follow her on Facebook, Instagram, and Twitter.