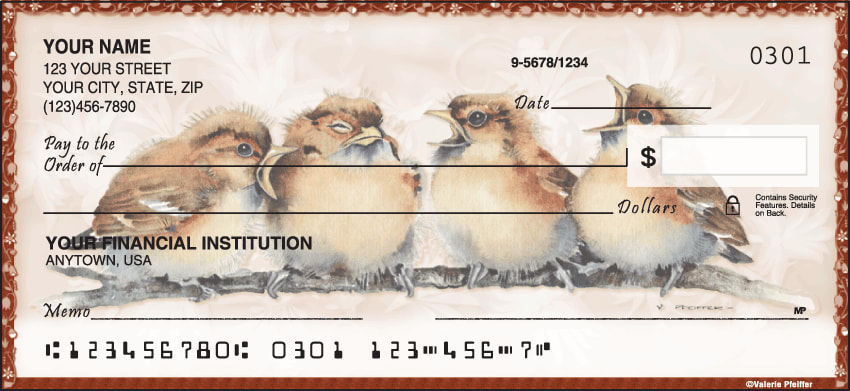 The cutest little baby birds make up this cheerful chorus line!
Perched in cozy rows, these fluffy little babies are the subject of this check series' distinctive designs. If you've never seen the delicate shading and endearing eye of Valerie Pfeiffer, a Canadian watercolor artist specializing in birds and botanical images since 1980, you're in for a real treat! And if you're already familiar with her work, you'll instantly recognize these charming little birds: baby blue jays, robins, sparrows, and chickadees.
Each of the four designs are based on her watercolor paintings.
Valerie Pfeiffer "Jays"
Valerie Pfeiffer "Robins"
Valerie Pfeiffer "Sparrows"
Valerie Pfeiffer "Chorus Line I"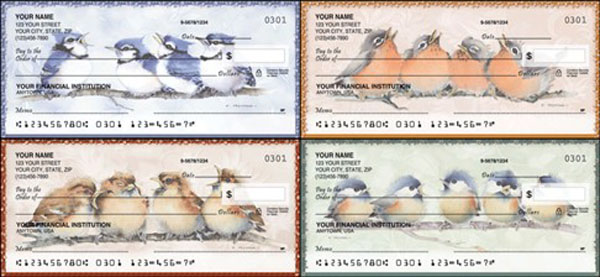 Matching Checkbook Cover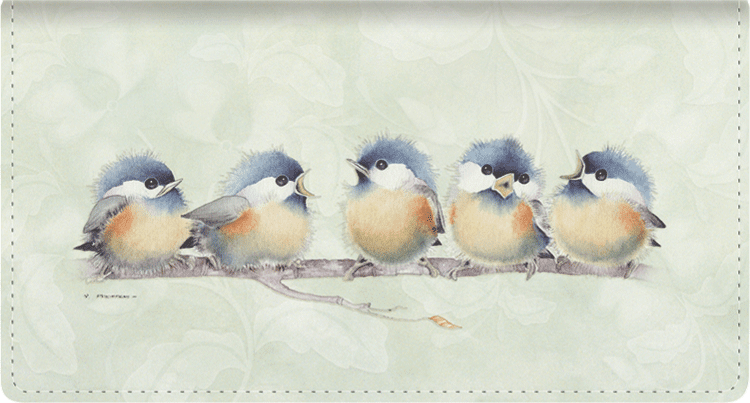 Matching Address Label

---
Valerie Pfeiffer was born and raised on a cattle station in the Australian Outback. After living in numerous cities around the world, she settled with her husband in Vancouver, BC, Canada, where she lives surrounded by a lush garden full of birds and butterflies, which have become the subjects of her distinctive art. Reproductions of Valerie's beautiful work are sold worldwide.