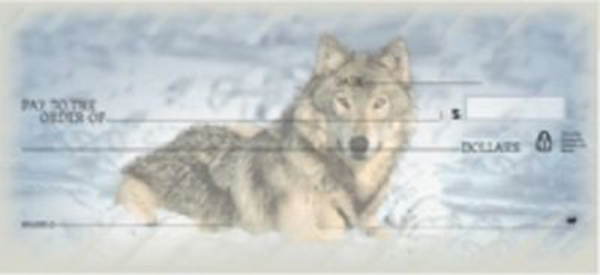 The beauty and magesty of the wild is captured in stunning detail on this personal check series. Vivid renderings of endangered species in this check series includes an Eastern Elk in a meadow scene, a Bald Eagle poised in mid air, a Brown Grizzly Bear on the banks of a river, and a Northern Gray Wolf in the hint of a winter scene.
Show your affection for the great outdoors with these four natural wildlife scenes: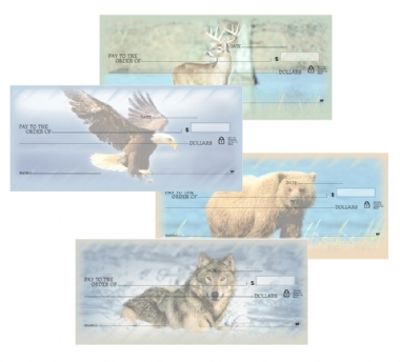 ** NOTE: You have to choose "Wildlife Assortment" in the Color/Style drop down menu box when you order.
Bring your personal checks to life with these beautiful drawings and show your support for preserving endangered wildlife.