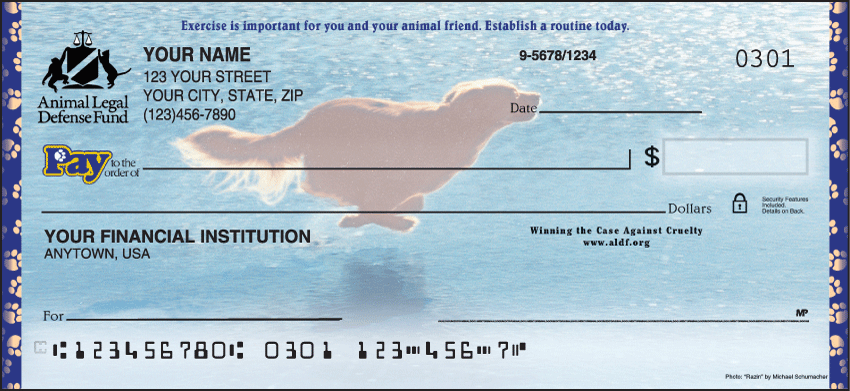 Featuring 8 distinctly different photographic scenes, this check series includes dogs, cats, a raccoon, a rabbit, and ducklings, all outdoors, and the ALDF logo beside your personal information to let everyone know you support the efforts of the Animal Legal Defense Fund.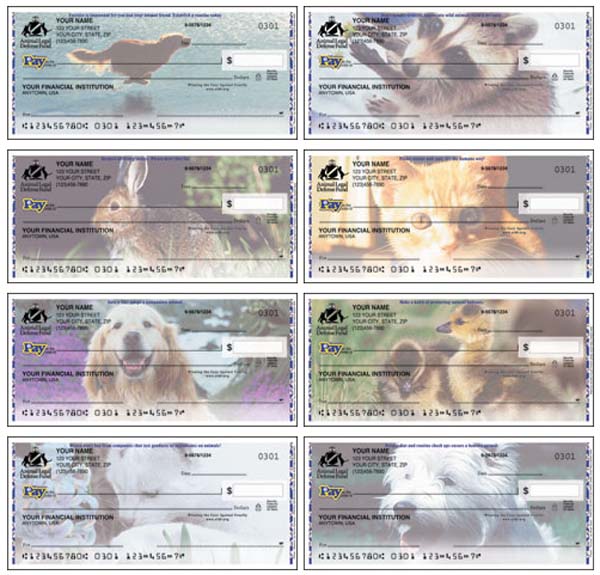 For more than a quarter-century, the Animal Legal Defense Fund has been fighting to protect the lives and advance the interests of animals through the legal system. Founded in 1979 by attorneys active in shaping the emerging field of animal law, ALDF has blazed the trail for stronger enforcement of anti-cruelty laws and more humane treatment of animals in every corner of American life.
---
Today, ALDF's groundbreaking efforts to push the U.S. legal system to end the suffering of abused animals are supported by thousands of dedicated attorneys and more than 100,000 members. To learn more about the Animal Legal Defense Fund, visit aldf.org.