This check series is no longer available from Message!Products.
This personal check series features 6 colorful illustrations highlighting different birds in their natural habitats. Increase awareness of the National Audubon Society's work to conserve and restore natural ecosystems every time you write a check.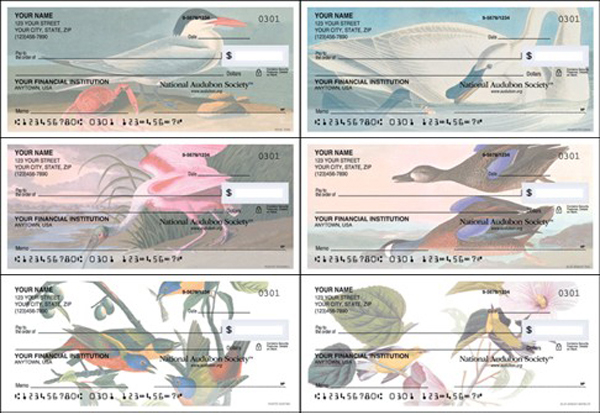 Check out these audubon bird checks or some of the other bird checks. We're always on the lookout for more audubon checks, too!
For more than a century, Audubon has built a legacy of conservation success by mobilizing the strength of its network of members, Chapters, Audubon Centers, state offices and dedicated professional staff to connect people with nature and the power to protect it. For more information about the National Audubon Society's commitment to birds, visit birds.audubon.org.