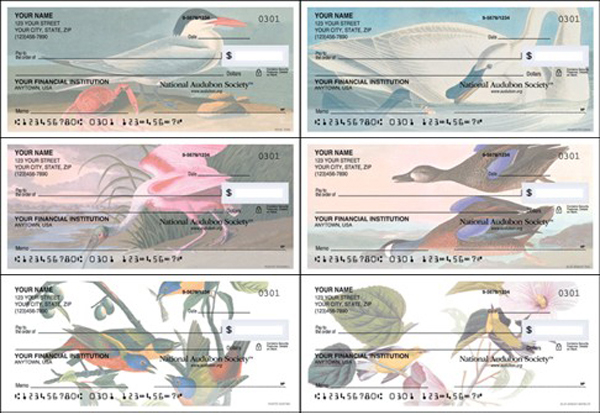 UPDATE: Unfortunately this check series is no longer being offered!
Message!Products has joined the Checks Unlimited family. Checks Unlimited is a great source for spreading awareness with cause-based check designs, as well as other socially conscious, fun and meaningful designs. While this particular check series is no longer being printed, we recommend their other Charitable Checks!
---
For more than a century, Audubon has built a legacy of conservation success by mobilizing the strength of its network of members, Chapters, Audubon Centers, state offices and dedicated professional staff to connect people with nature and the power to protect it. For more information about the National Audubon Society's commitment to birds, visit audubon.org.