Message!Products is no longer offering these checks.
Shop for Other Animal Organizations at Message Products.
This personal check series features the Best Friends Animal Society logo on paw-print backgrounds of pale green, blue, tan, and red backgrounds. Best Friends Animal Society operates the nation's largest sanctuary for abused and abandoned animals, in the glorious red-rock country of southern Utah. Best Friends' mission is to bring about a time when there are no more homeless pets.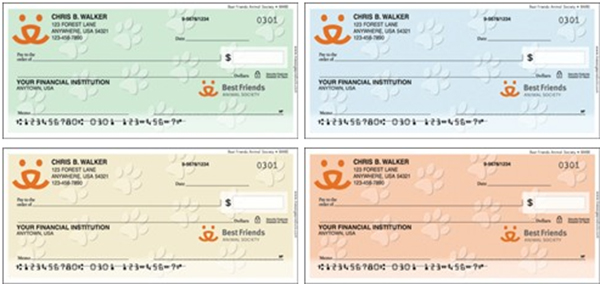 To learn more about the Best Friends Animal Society, visit BestFriends.org.