It's always the right season for Buckmasters checks and accessories, featuring a series of four detailed photographs of bucks in their natural habitats. From a snow-covered hill to a field of tall grass, trophy bucks proudly roam their territories.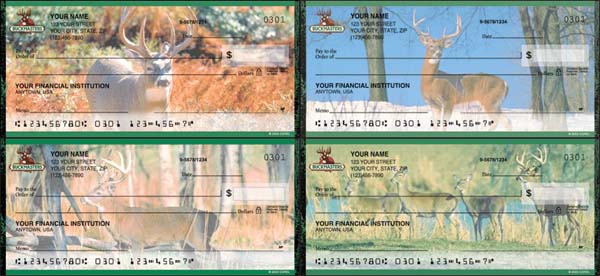 Matching Buckmasters Address Labels
Matching Buckmasters Logo Checkbook Cover
---
Buckmasters entertains and educates deer hunters with current strategies and technology from the most respected experts in the field.