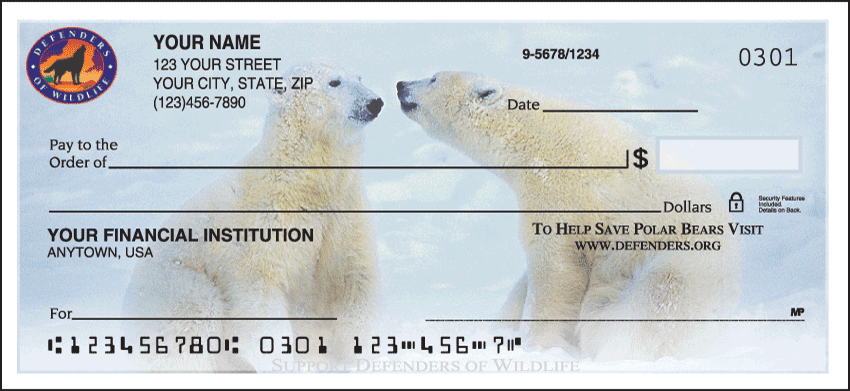 Celebrate the largest bear in the world with this four-photo check series featuring the iconic symbols of the Arctic. These predators depend heavily on the sea ice for every aspect of their existence and as the habitat declines they are considered a threatened species. Pay homage to the beautiful sea bear, no doubt the world's coolest bear, with these DOW Polar Bear checks. The colorful Defenders of Wildlife® logo sits right next to your personal information with a call to Help Save Polar Bears sitting right above your signature line.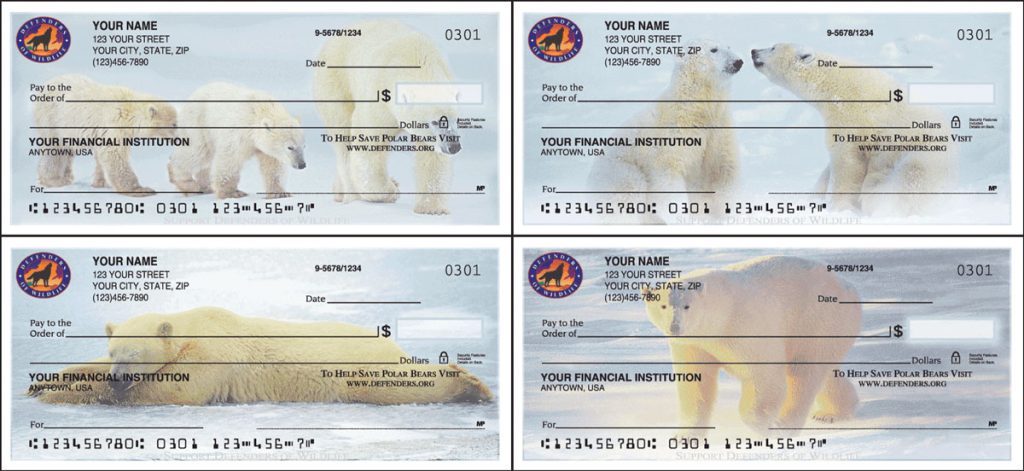 Matching Polar Bear Checkbook Cover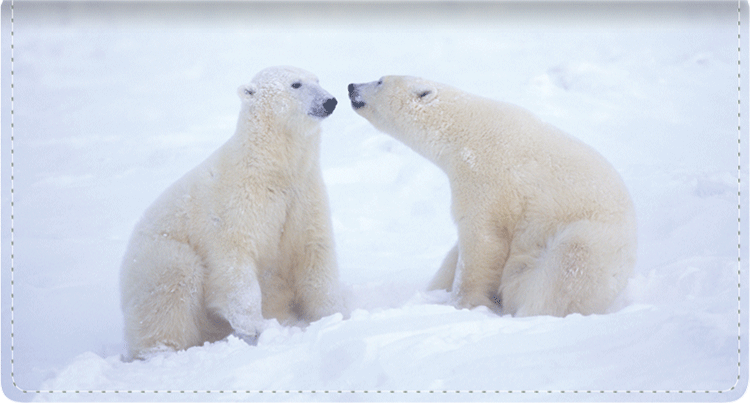 Matching Polar Bear Return Address Labels

---
Defenders of Wildlife leads the pack when it comes to protecting wild animals and plants in their natural communities. To help save polar bears visit Defenders.org.