These side-tear checks feature 4 captivating photos of man's best friend. Rachael Hale's photography is sure to please any dog lover! Check out Bruiser (the basset hound), Maggie & Caesar (the yellow labs), Junior & Bobo (the Yorkies), and Harley & Felicity (the Hungarian Pulies):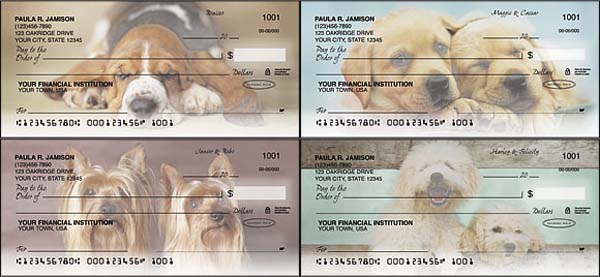 © 2010 Dissero Brands Limited (New Zealand).
All worldwide rights reserved.
Matching Dog-ology Address Labels