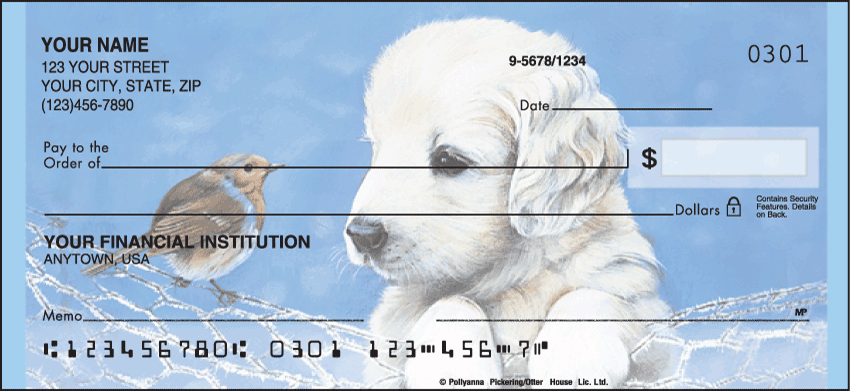 Puppies are naturally curious and super cute. The four warm illustrations in this check series depict the curious nature of these adorable pups. These checks are available in one-part and duplicate check formats. They're also available in side tear format.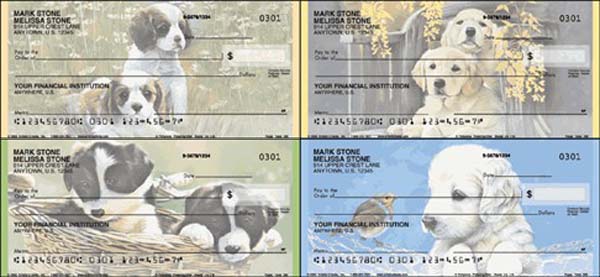 Matching Puppy Tales Labels

Self-adhesive Puppy Tales Address Labels are conveniently bound in books, just like your checkbook, so you can have them on hand whenever you need them. Actual label size is 2 5/8″ x 5/8″, with up to 4 lines for your personal information.
Matching Puppy Tales Checkbook Cover
This Quality-crafted Leather Wallet Style Checkbook Cover features the puppy and bird on a blue background and is a perfect complement to the checks above. Features inside pockets to provide room for your ID, credit cards, receipts, and more.