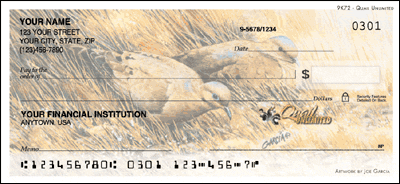 UPDATE: Unfortunately this check series is no longer being offered!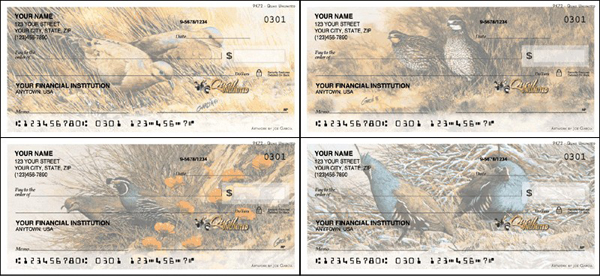 Please contact us if you find personal bank checks featuring QUAIL anywhere online. We're on the lookout!
---
On March 13, 2013, Quail Unlimited announced its difficult decision to cease Quail Unlimited operations and go out of business effective immediately, so we're not sure how long these Quail Checks might last. QU is formally recommending Quail Forever as the future of quail conservation in America. It's no secret that quail populations have plummeted over the past few decades. Every day coveys have to contend with habitat loss, urban sprawl, and unforgiving weather. The road we choose is not easy, but we know we are making a difference one acre, one covey, and one quail at a time. Learn more about Quail Forever at www.QuailForever.org.