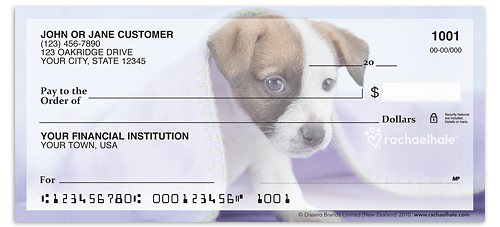 Rachael Hale's cuddly canine photographs are loved by millions. Now we have added the playful pooches in an exclusive new check collection. Billie (Jack Russell), Prada (Yorkshire Terrier), Jake (Bull Mastif) and Shadow (American Bulldog) are featured in the series. ©Dissero Brands Limited (New Zealand) 2007. All worldwide rights reserved.
Matching Address Labels
Matching Checkbook Cover
Also at Checks Superstore!
This check series is also available at Checks Superstore . . .