This check series features the friendly and just plain adorable Shih Tzu dog breed. With four different designs featuring four different dogs, these checks are sure to make you smile. Show your love and appreciation for this furry and adorable breed!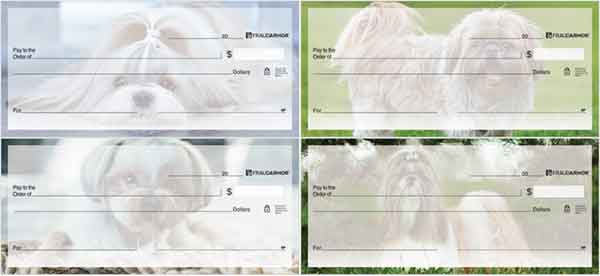 Matching Shih Tzu Address Labels
These personalized labels feature the same four shih tzu dog designs as the checks and come on 4 sheets, ready to peel and stick. Each sheet has 36 labels, each label measures 2.5″ x 0.75″.