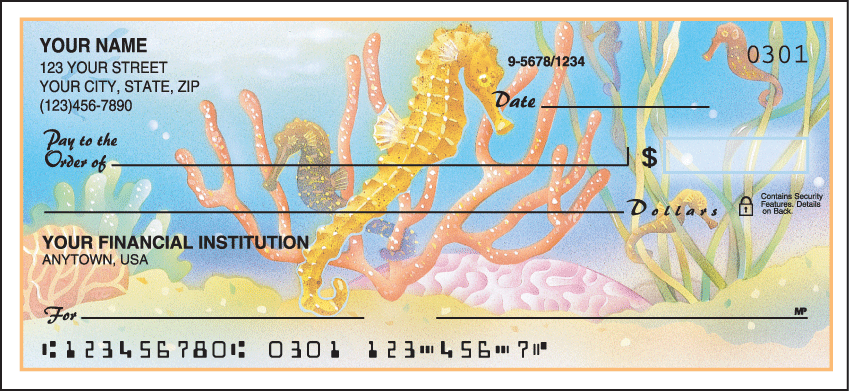 These designs turn your checkbook into an exotic saltwater aquarium. Clown Fish, Seahorses, Sharks, Rays and more swim through vibrant, coral-filled waters. This design is available in single and duplicate formats.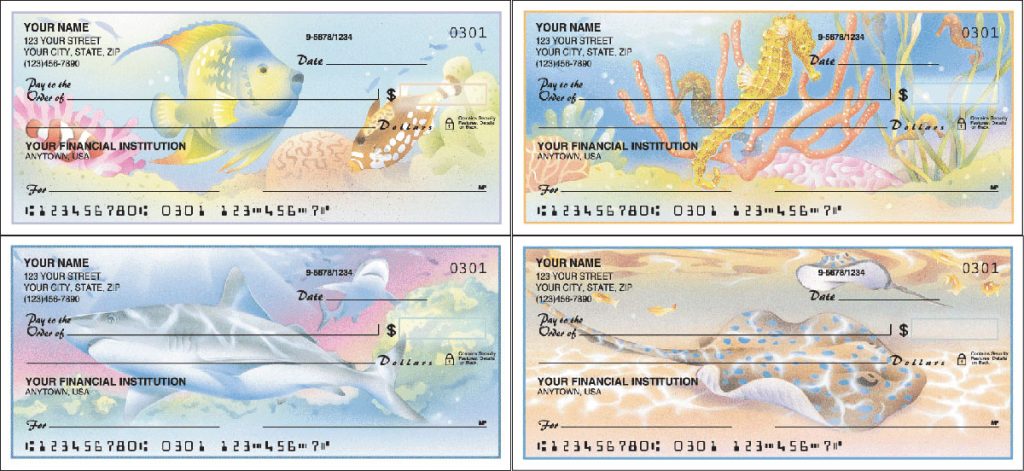 Matching Tropical Reef Address Labels

Convenient, self-adhesive Tropic Reef return address labels featuring the same four underwater designs as the check series. They come in sets of 200, securely bound in books, just like a checkbook, and offer up to 4 lines of personalization.