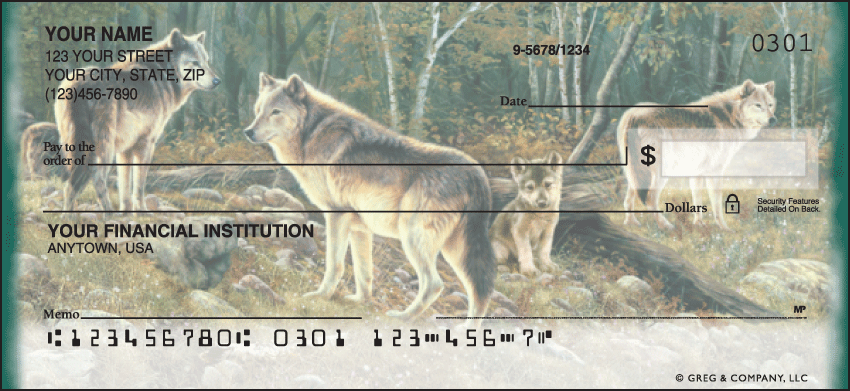 Legendary and iconic wild animals, wolves are survivors. Living and hunting in packs, these creatures make their territorial rounds through the wilderness. This check series features illustrations so life-like you can imagine the crisp night air filled with the spine-tingling sound of their distinct howl.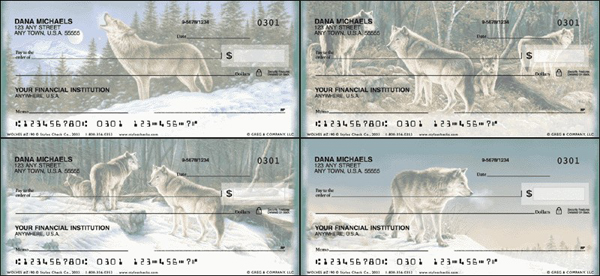 Matching Wolves Checkbook Cover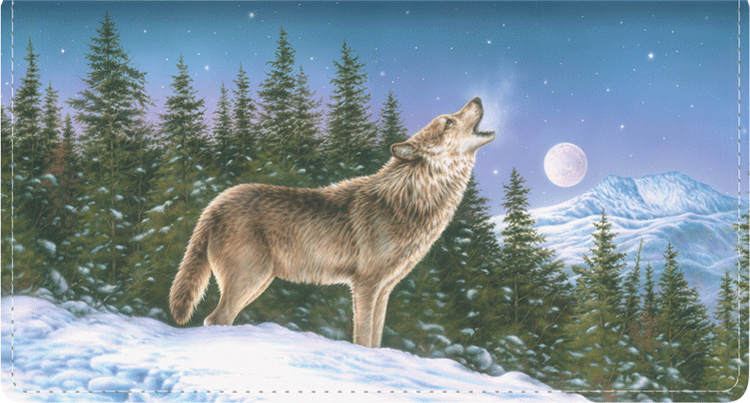 Stay organized and safeguard your checks with the Wolves Leather Checkbook Cover designed to complement your Styles checks. This designer checkbook cover includes inside pockets to hold your checks check register and receipts in addition to multiple slots for your ID credit cards and photos.
Matching Wolves Address Labels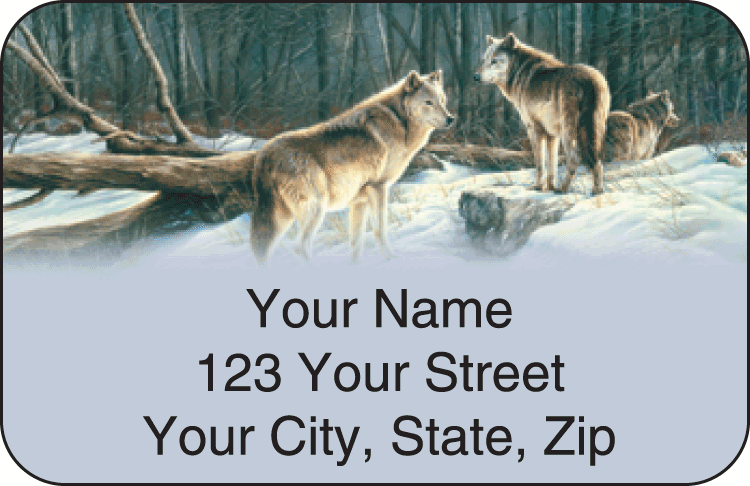 Wolves Address Labels make quick work of addressing mail and offer a great way to personalize your items. No matter how you use them, you'll love these conveniently bound address labels. Actual label size: 1-3/4 x 1-1/8 inches with up to three lines of personalization.