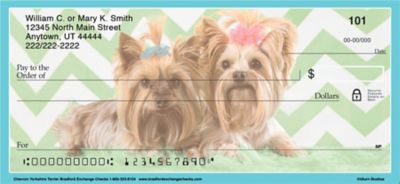 Small in size but big in personality, two cute Yorkie's dominate this single-check series. The geometric chevron background in green and white bordered in teal adds to the darling duo's cuteness. Yorkshire Terriers are one of the cutest dog breeds and this photographic representation definitely doesn't disappoint. Any Yorkie lover knows just how loving, devoted, and very affectionate this breed can really be. And how cute!!
Matching Yorkie Checkbook Cover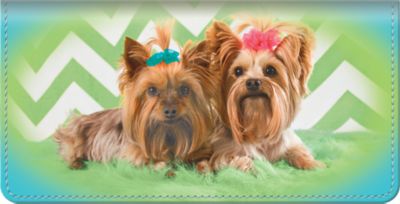 Matching Yorkie Address Labels

---
UTurn Studios is pure joy wrapped in fur, pet photography at it's finest. While there is a website, it requires flash (which hasn't been supported in years), so if you're looking for more info checkout their facebook page.