This personal check series featured 4 different grizzly bear designs along with the Defenders of Wildlife logo in the upper left hand corner.
UPDATE: Unfortunately this check series is no longer being offered!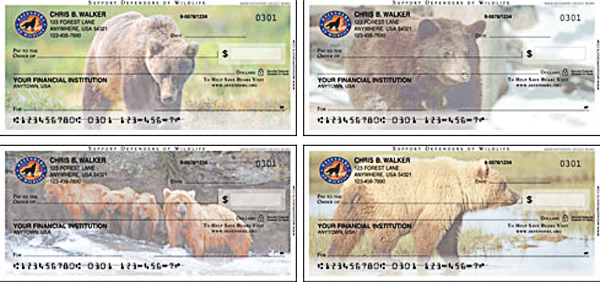 We're on the hunt for more bear checks! Meanwhile, there are some checks that feature grizzlies:
---
Defenders of Wildlife programs encourage protection of entire ecosystems and interconnected habitats while protecting predators that serve as indicator species for ecosystem health. To learn more about Defenders of Wildlife, visit defenders.org.